Set of 2 validation 1.65*0.67" stickers MONTH and YEAR for 7*4" US CAL plates - custom-designed and custom-made : indicative lead time 3 weeks
Monomer sticker 70-80 microns-thick without lamination
WRITE YOUR CUSTOMIZATION DETAILS AT THE BOTTOM OF THIS PAGE
Price for 2 stickers month and year (1 piece of each)
State: California
Version: any
THIS PAIR OF STICKERS FITS THE COUNTER-EMBOSSED HOUSINGS OF OUR MOTORCYCLE US CAL PLATES ONLY.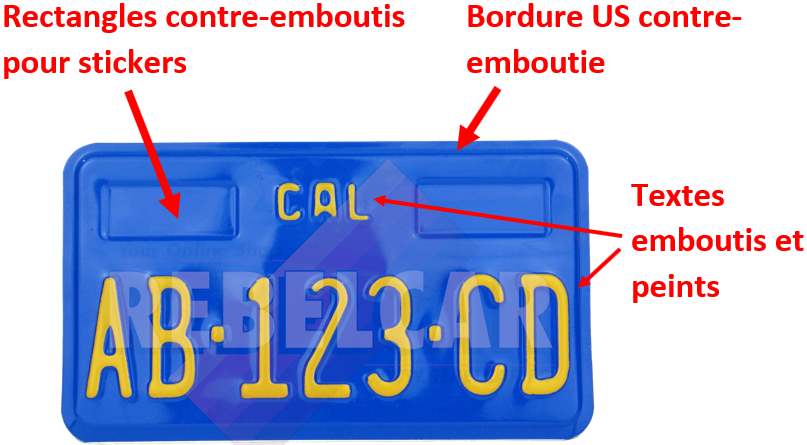 Graphic design work: 20 minutes per set
Production: 3-4 weeks - indicative and non-guaranteed
✅ Original fonts and colors
✅ All-customizable
If you want specific features that are not displayed on this product, contact us before placing an order.
Decorative stickers, not for road use.