US CALIFORNIA SHINY BLACK non-reflective license plate, with BLACK BORDER (CALIFORNIA embossed on the top), size 300x150 mm / 12x6"
Embossed aluminum car license plate in US 12x6" / 300x150 mm size, embossable with any custom text or registration number.
LINES 1 / 3 : 20 DIGITS MAXIMUM - A SPACE COUNTS LIKE A DIGIT
ENTER YOUR TEXT / REGISTRATION NUMBER AT THE BOTTOM OF THIS PAGE
Unit price
State: California
Version: 1963-1969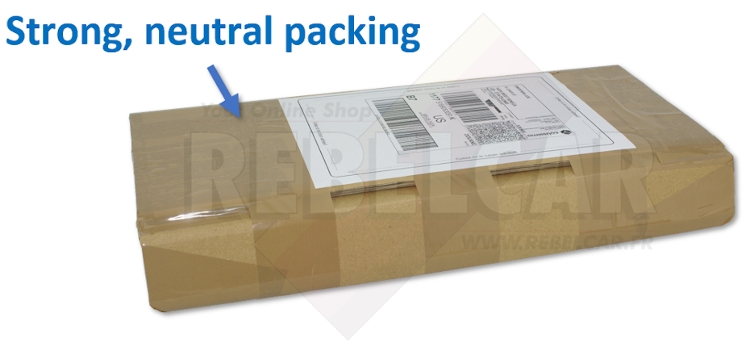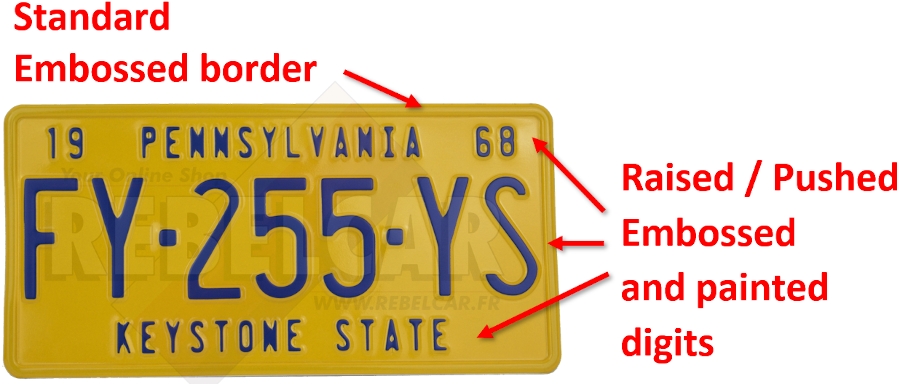 MIDDLE LINE : 8 DIGITS  WITHOUT SPACE MAXIMUM
TOP / BOTTOM LINES: 20 DIGITS MAXIMUM
Making time: 1-2 business days
✅ Fast making
✅ Fast and secure delivery ANYWHERE worldwide
If you want specific features that are not displayed on this product, contact us before placing an order.
Not for road use.
All license plates marketed by REBELCAR are sold as novelty and not for official use items. Henceforth, none of our replica license plates may be used in lieu of state issued, country issued or officially (government) issued license plates. You are wholly responsible to ensure that the license plates purchased from this site will not be used in a way so as to violate state or country statutes. REBELCAR, our suppliers and licensors are not responsible for legal violations that may arise from the use of products marketed on our site.